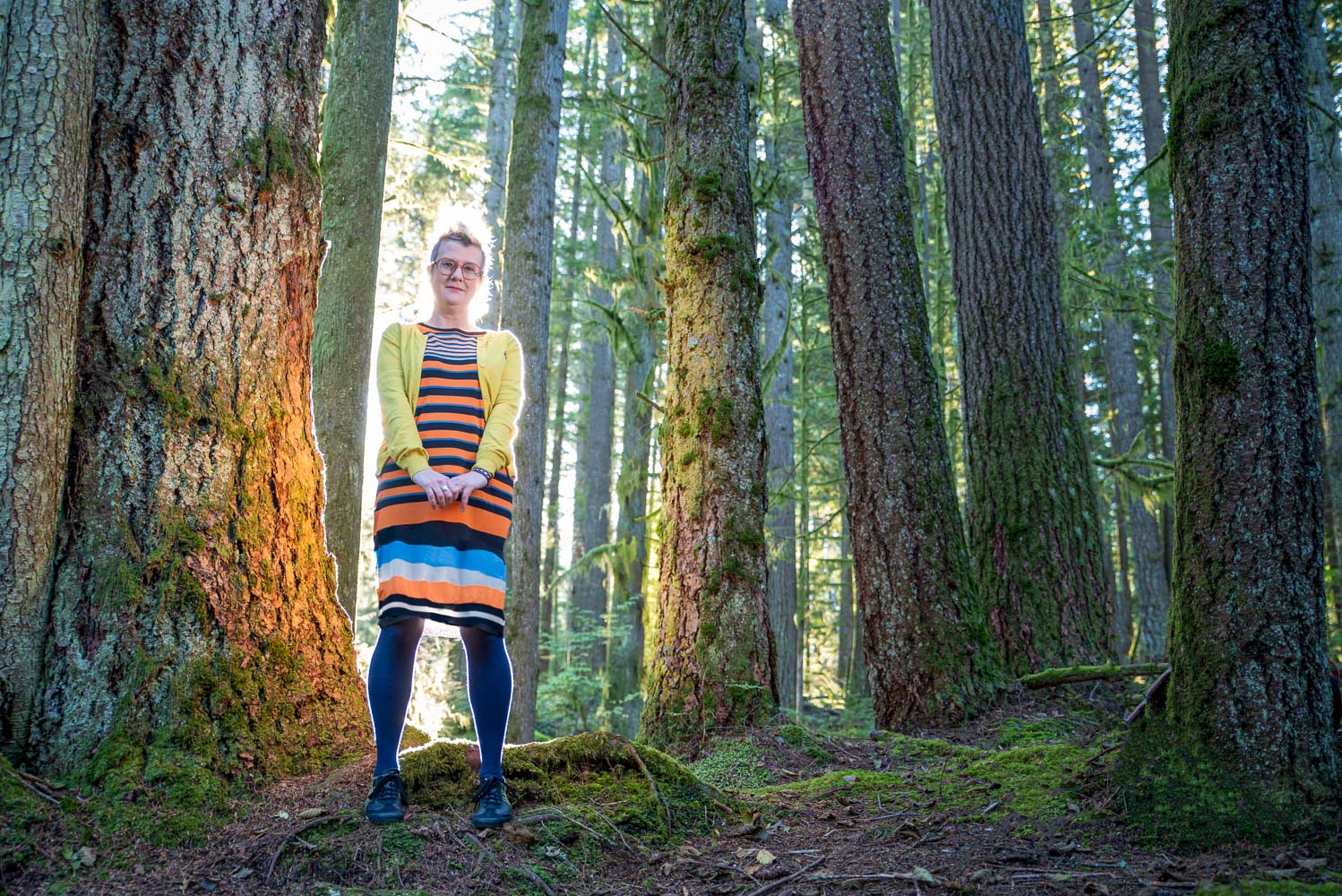 Veda Hille is a Vancouver musician, composer, theatre maker, and performer. She writes songs, makes records, co-writes musicals, collaborates in devised theatre, and fulfills other interesting assignments as they arise. Veda performs in a wide of array of places, alone or with bands, ensembles, symphonies, and casts. Her career spans 30 years of working in Canada and abroad, and shows no sign of flagging.
Veda spent a few formative years in music school and art school in Vancouver, laying the groundwork for a pretty elusive sense of genre. Her first album, an independent cassette, came out in 1991. She spent the rest of that decade working primarily as a recording and touring indie art-rock artist, releasing 6 more critically revered albums and travelling extensively in North America, Europe, and the UK. In the 90s she also composed scores and played live with many dance works, as well as beginning to explore forms such as song cycles and more experimental production.
In the early aughts Veda began working in theatre in Vancouver, while still continuing to record and tour. At first she considered theatre to be a side hustle, but soon it became clear that she was spending most of her time in rehearsal halls working on devised theatre, new opera, and contemporary musicals. All that said, Veda's albums continue to be the core of her practice; she has made more than twenty full length recordings. Some are cast recordings from theatre work, and others are collections of songs written around a theme or a time in her life.
Veda's work circles around many recurring interests: above all she writes about the natural world, amazement and the unknown, and the intricacies of human relationships. She strives for an ecstatic connection through weird detail, the universe visible through a microscope. All fancy language aside though, Veda Hille chases down the songs that are in her head and does her best to deliver them to the world, beautifully.
Theatre Cohorts
Amiel Gladstone, Marcus Youssef (Neworld Theatre), Maiko Yamamoto and James Long (Theatre Replacement) and many more.
Music Collaborators
John Collins, David Carswell, Nicholas Krgovich, Ford Pier, Barry Mirochnick, Martin Walton, Patsy Klein, Peggy Lee, Jesse Zubot, Suzie Ungerleider, Justin Kellam, and so many more.
Influences
The songs of Brecht and Eisler, the songs of Bowie and Eno, writers Annie Dillard and Russell Hoban, artists Orra White Hitchcock, Hilma af Klint, and my name is scot, faulty translations, antique instruction manuals, and beachcombing.