Rosanna Hille has been many things to many people in her life: a daughter, a student, a seeker, a wife, a mother, an artist, a gardener, an educator, and the chair of an international aid organization. In the last ten years she has finally followed up on a long-held desire, and become a writer. Swimming In Stories is her first book, and it follows the winding river of Rosanna's life.
This memoir begins with family history, both mythic and historic, with Rosanna's European parents meeting in South Africa during World War II. Her postwar childhood in Denmark was interrupted by a secret upheaval leading to immigration to Canada, with the family landing in Northern BC. The book follows Rosanna as she comes of age in a year of Danish Quaker school, navigates the turbulent 1960s as a UBC student in Vancouver, meets her future husband, and joins a spiritual group in search of a different kind of life. Raising her children in a rural community, she begins to explore her creativity as a textile artist, and when the family returns to the city she considers becoming an architect but instead moves into community development.
The next phase of Rosanna's life is spent travelling the world as the chair of Susila Dharma International, a humanitarian NGO that supports community development projects around the globe. Whether she is visiting schools in Colombia, canoeing down a river in Indonesia, or dancing with village women in the Democratic Republic of the Congo, Rosanna writes with curiosity and humility, always searching for the right way to be present. The final chapter of Swimming In Stories finds Rosanna in her garden at home in Vancouver, contemplating a life of questions, service, connection, and love.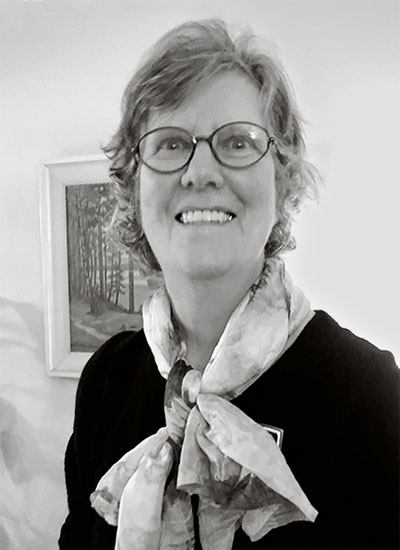 It's exhilarating to be taken by the hand of a master storyteller, who examines inner motivation and has the courage to observe themselves and others with such fine discernment and honesty.

Rosanna Hille's journey is spiritual and practical. Her vivid stories, from both her youthful search for direction to her focused travels in Africa, South America and Indonesia, to name but a few, take us into the reality of those worlds and what it means to serve as leader of a global, grassroots-inspired humanitarian organization.

We get to know Rosanna deeply, and understand why the many hundreds of people she has worked with love and honour her, and simply delight in being in her company.

Ingrid Rose, memoirist and creator/facilitator of "Writing From The Body"
Purchase the e-book here · Purchase the physical book here
In Vancouver the book is also available for purchase at The Learnary shop, 2643 East Hastings.  https://thelearnary.ca/
Book design by Arifin Graham
An interview with CBC's Margaret Gallagher on the show North by Northwest:   https://www.cbc.ca/news/canada/british-columbia/new-memoir-helps-singer-songwriter-veda-hille-see-her-mother-in-a-new-light-1.6754608
A review of Swimming In Stories on UK website GoodReed: https://goodreed.uk/swimming-in-stories/
Veda reads from the book on Writers Radio:  https://writersradio.ca/podcasts/
Comments from readers
I am especially awed by the combination of raw honesty and thoughtful reflectiveness, expressed with the craft of a gifted writer. It offers a unique window into Rosanna's life, and also the world she grew up in. 
 The light tread, the constant questioning one's role and importance, the interest in playing an active role wherever you land. All of this echoed in me.
 I have just finished the book – yes, 10.30 in the morning, not a time I usually read, but I couldn't ignore it , lying on the couch where I left it last night. It is really outstanding, in so many ways – hashtag: memoir, travelogue, poetry, philosophy, history, etc., etc.
The open stillness that pervaded Rosanna's senses in Haida Gwaii seems to resonate through her finishing chapters. That openness is such a strong thread in her ancestral line and seems to be part of the deep respect she embodies in her human relations around the planet. Such a healing and life-giving gift.